Spiritualized-Ladies+Gentlemen-Royal Festival Hall
London – Monday 12th October 2009

tufty D50>WAV>amplify in audacity>FLAC>you
oo pre gig music
01 Ladies and Gentlemen We Are Floating In Space
02 Come Together
03 I Think I'm In Love
04 All Of My Thoughts
05 Stay With Me
06 Electricity
07 Home Of The Brave / The Individual
08 Broken Heart
09 No God Only Religion
10 Cool Waves
11 Cop Shoot Cop
12 crowd
13 Out Of Sight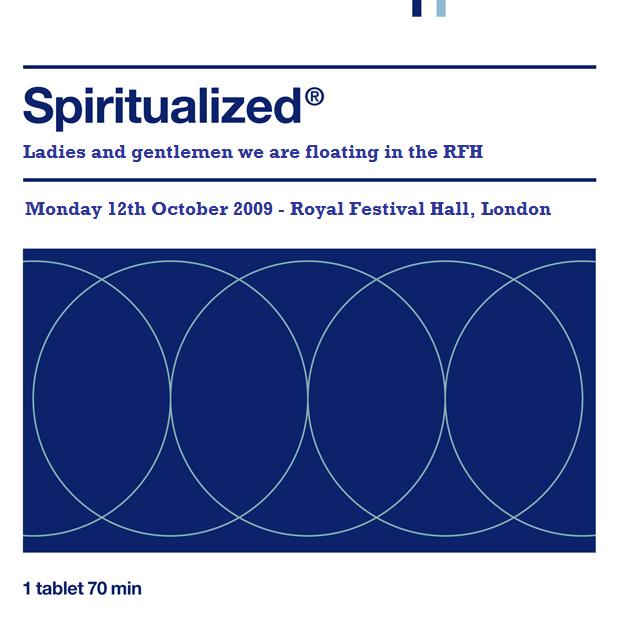 2ND RECORDING
Spiritualized
Royal Festival Hall
London, UK
October 12, 2009
Taper: stephen
Lineage: DPA4061 > MMA6000 (gain +15dB) > MT2496 > WAV (24/44.1)
Location: DFC rear of board, mics clipped to shoulders
Transfer: USB > WAV > Audition 1.5 (hard limiting, 24>16 conversion) >
WAV > shntool 3.0.10 (track splits) > audacity 1.3.4-beta (fades) >
flac 1.2.1 (cygwin: "flac -V -8 *.wav")
Feel free to redistribute via bittorrent or usenet.
If you do redistribute in mp3, could you point people towards the
lossless version, please and thank you?
Please do not sell this recording.
Please do pass along the source info (this file) if you trade this
show.