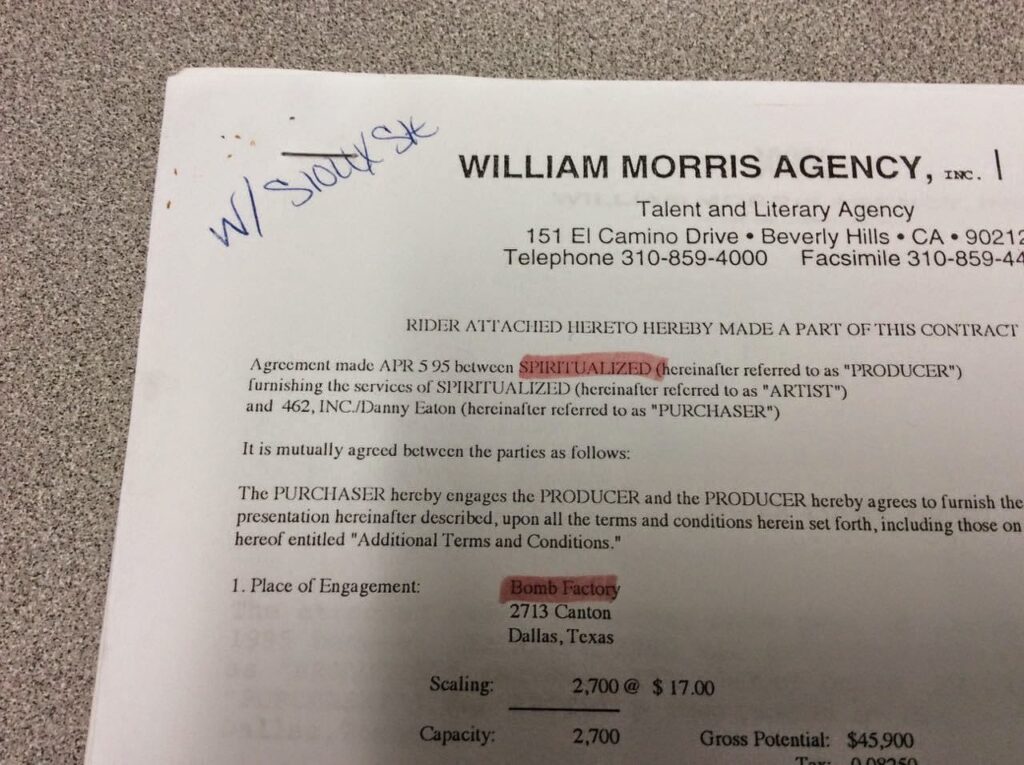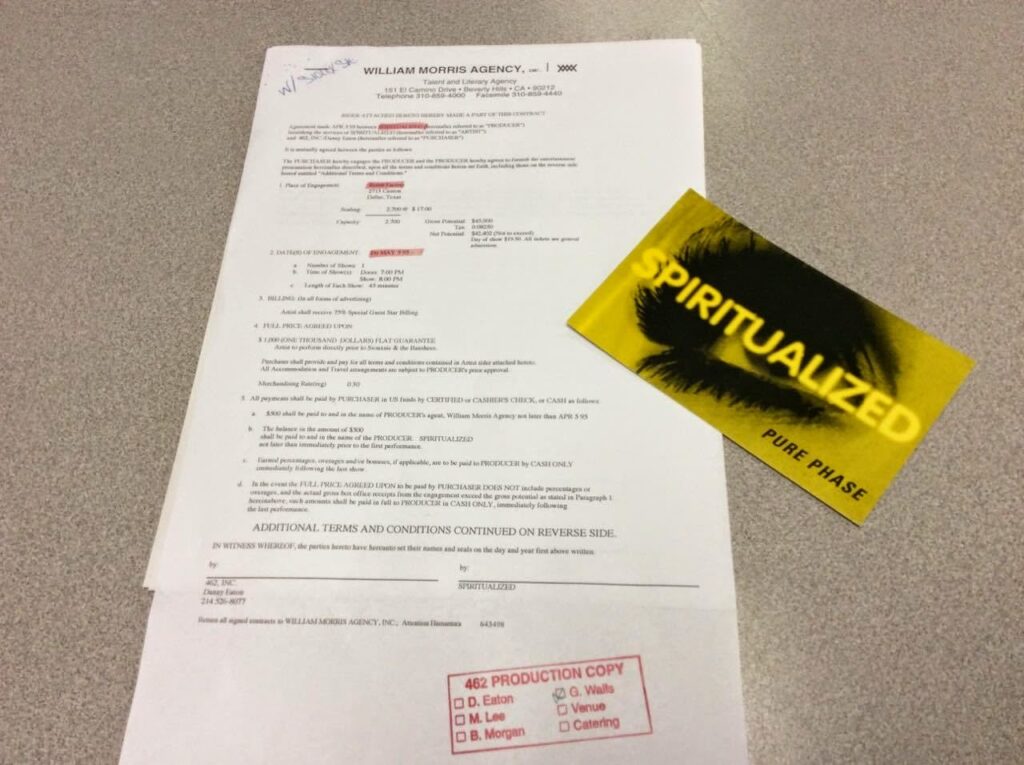 SPIRITUALIZED: Vintage Concert Contract, Rider DALLAS, 1995, RARE!
We just located the next generation of Contracts and Riders from the 90's. Look out for some important documents coming!!!
WOW! What you are bidding on is a vintage concert contract for a SPIRITUALIZED show to be held in Dallas at Trees, in 1995. You will get the rider and contract. The rider spells out what the band requires for putting on the show.
Only one or two even exist.
If you are a fan of early SPIRITUALIZED you need this. Own a small piece of rock history. Help us preserve these documents! It's amazing they survived this long!
This stuff comes from the estate of 462 productions in Dallas. They are the real deal, not copies, not repo's. Get them while they are being offered.
LOW STARTING PRICE, NO RESERVE