Spiritualized
Shinjuku Liquid Room, Tokyo, Japan
May 15, 1998
Quality: Audience, A
Running Time: 72:47

01. Intro (Stop Your Crying)
02. Shine A Light
03. Born Never Asked
04. Electric Mainline
05. Electricity
06. Home Of The Brave
07. Sway>Take Good Care Of It
08. 200 Bars
09. No God Only Religion
10. Come Together
11. I Think I'm In Love
12. Cop Shoot Cop…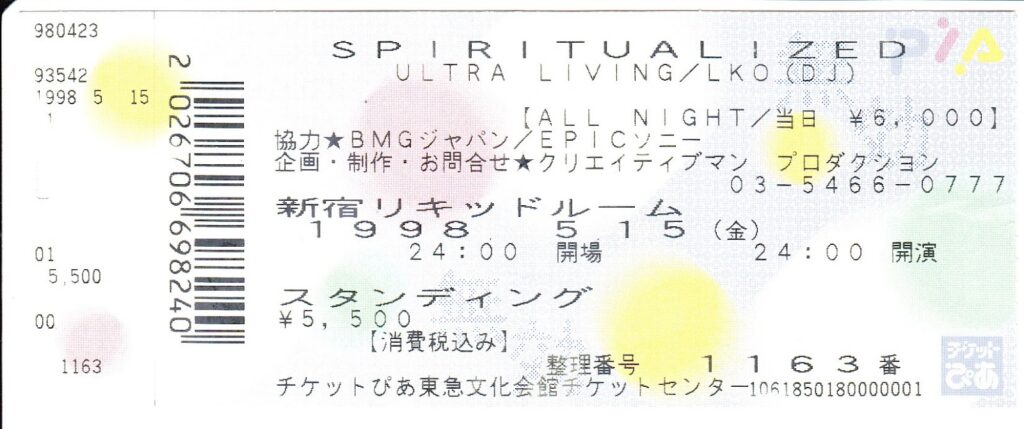 Spiritualized at the Liquid Room, Shinjuku, Tokyo, on 15 May, 1998, was an all night gig, with Spiritualized on stage at about 2 a.m. The tour was on the back of Ladies and Gentlemen We Are Flying in Space, so "Electricity" was a particular memory.
Stephen Taylor
ticket and memory from here