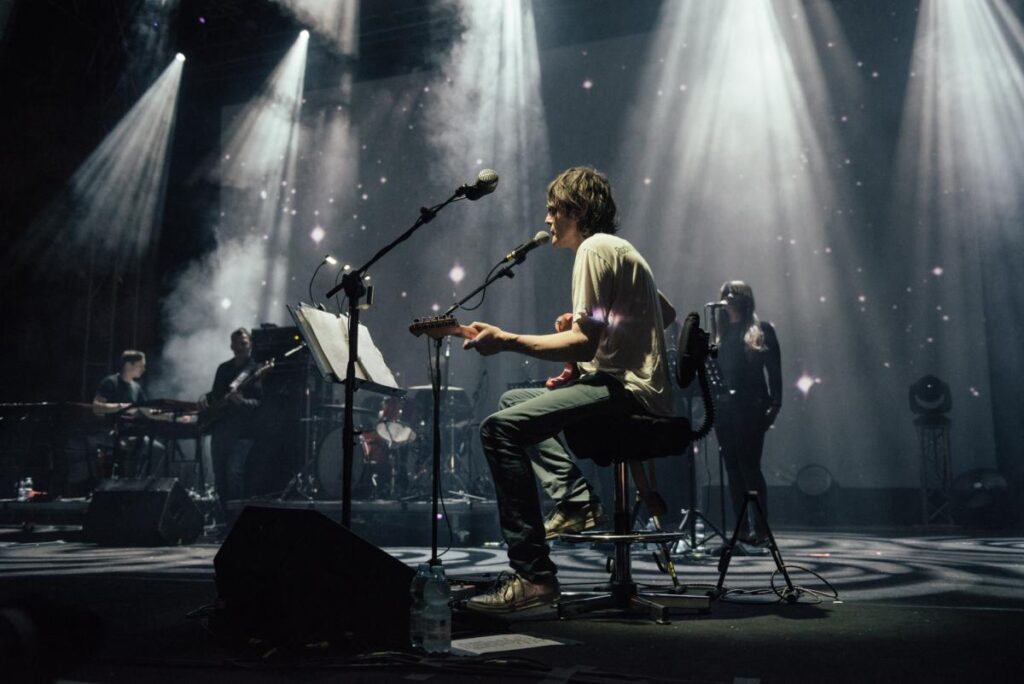 Picture thanks to Elisabetta Brian
To wrap up Ypsigrock 2019, Spiritualized – another weekend highlight – brought some otherworldly ambiance to the piazza, in some ways echoing the ethereal stylings of The National's opening night set. In his trademark sunglasses (even though the sun went down hours ago) and lanky mop of hair, frontman Jason Pierce led us through the iconic 1997 album 'Ladies And Gentlemen We Are Floating In Space', running up to 2018's 'And Nothing Hurt'.
There was something poignant about hearing the soulful backing singers – their gospel-inflected vocals echoing around the ancient piazza, reverberating off the castle walls – in this medieval setting, their sound lent extra weight by the spirituality of the old Sicilian setting, steeped in Catholic history.
Jason's voice is equally melodic and hypnotic, ending with the sublime 'Oh! Happy Day', which – when heard while looking up above the floodlit castle and the star-laden Sicilian skies – it's pretty hard to argue anything different.
from here